Graduate Enhances 'Dream Job' with Master of Science in Regulatory Affairs from SDSU
By Suzana Norberg December 7, 2017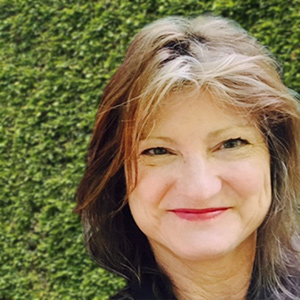 As a project manager for a medical device manufacturer, Saundra McKinley manages multiple projects to comply with requirements all over the world. "This is what allows us to access markets in over 150 countries. It's an exciting job that genuinely helps patients with cancer gain access to treatment to save lives," said McKinley. "This is my dream job and a perfect fit."
Wanting to learn more about the world of regulatory affairs and the specialization her career path requires, McKinley began pursuing her Master of Science degree in regulatory affairs at SDSU's College of Sciences. Offered in partnership with the College of Extended Studies, the program provides critical ongoing training and education to those involved with the development, testing, manufacturing, and commercial distribution of pharmaceutical, biologic, veterinary, and medical device products.
"The program was eye-opening and made a tremendous difference in my understanding the complexity and areas of specialization in regulatory affairs. I learned so much about what my co-workers and mentors know, and now I'm on par with them," said McKinley.
She answered a few questions about her experience in the program.
How did you find out about SDSU's Master of Science in Regulatory Affairs program?
Colleagues had attended SDSU and I asked around for recommendations. This program came highly recommended and I learned it is highly regarded! The administration was so friendly and supportive, I knew this was the way to go. I'm a remote worker, and my employer headquarters are in California. It meant a lot to me to get this degree from the California State University system.
What do you think are the program's key strengths?
To me, the small class size and highly focused curriculum were perfect for my career intentions. I thought the instructors were typically excellent, with deep industry knowledge and experience. I thought it was amazing to learn in-depth about areas beyond regulation — such as project planning, scientific writing skills, regulatory history, and ethics.
As a working professional, was the online component a critical feature for you?
Absolutely! The program requires a lot of reading and study, and the flexibility that allowed studying as my schedule permitting was essential to me. I was surprised that this course work was very challenging and required a lot of self-discipline to understand, how to apply myself to the objectives, and how to read very carefully. In retrospect, I am delighted with having taken online courses rather than in-person courses.
How much interaction did you have with fellow students?
I met several people who I now consider a part of my network. I learned a lot from my fellow students, and I did have several opportunities for team work on projects, as well as staying in touch to check in as we went through different courses.
What was your capstone project?
My capstone project was on the new European Union Medical Device Regulation. My job is to project manage the implementation of this very large, multi-year project, and the capstone gave me the great experience of explaining the history of the regulation, how to understand the framework, and how to organize for multiple "tracks" of work to comply with the areas of our medical device business that are impacted by the regulation — post-market surveillance activities, clinical evaluation, labeling, Unique Device Identification, economic operators, and the pre-market activities such as technical file maintenance and working with our notified body. [Editor's note: A notified body, in the European Union, is an entity accredited by a member state to assess whether a product to be placed on the market meets certain standards.] The capstone was a crucial research experience and gave me a wonderful view and opportunity to apply what I had learned in the program to what I will do in my job function for the next several years.
Can you speak to the caliber of instructors?
Some of the instructors were so expert, I am now in their fan clubs. They were terrifically accessible and genuinely interested in my success as a student, and in my career objectives. I was very impressed with the industry expertise they represented.
How did your M.S. degree in Regulatory Affairs impact your career?
My job security is much greater now and I am more respected in my field for having completed this program. The medical device portions of the program were 100 percent applicable, and it was helpful to learn about the pharmaceutical industry. Across both areas of studies, it has meant a lot to me to learn about why the regulations are in place, and how the interplay of regulation and public health drives industry.
What did you want to be when you grew up?
I never knew quite what I wanted to be! After more than a decade as a project manager, I found the perfect niche applying project management skills to regulated industry through this course of study. Now I am what I would have wanted to be when I grew up, if only I had known these things when I was younger!
Anything you'd like to add?
The administration of this program is excellent. I got a tremendous support and encouragement from the program coordinators. The coursework has a laser-focus on regulated medical industry. I recommend this to anyone who is interested in regulatory affairs. It gives both a broad perspective and a targeted focus on specific areas to help a regulatory affairs professional understand the arena, and to understand the various functions and opportunities in this career. Loved it