The Master of Science in Regulatory Affairs degree program will provide a comprehensive background in regulatory science with the additional training and experience required of regulatory affairs professionals to address federal and state regulatory statutes and laws with emphasis on the Food and Drug Administration. The degree is offered through the collaboration of the College of Sciences and SDSU Global Campus.
The degree offering focuses on laws and regulations promulgated by the Federal government, especially the Food and Drug Administration, related to drug discovery, development, testing, and manufacture of products for commercial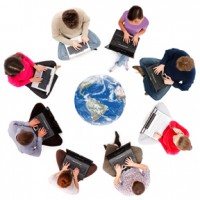 distribution. Also included are requirements for ongoing post-marketing surveillance. The degree program will provide students with detailed knowledge and understanding of current regulations and their practical application to the development and commercialization of drug, biologics, and medical device products. Also incorporated into the degree program are courses that will provide students with communication and management skills essential for the successful regulatory affairs professional in an industry work environment.
To apply, see Admissions page. For more information, call 619-594-6030.