Click on down arrow for biographical information about each individual. Note that additional faculty from industry and government will be invited to teach courses periodically.
Faculty from the College of Business Administration

Gretchen Vik, Ph.D., Professor Emeritus, Management and Information Systems
Dr. Gretchen Vik has taught at San Diego State University since 1975 in the Management and Information Systems Department of the College of Business Administration.
Professor Vik's publications range from major Irwin texts (Business Communication with Jeanette Gilsdorf and the ninth and tenth editions of Writing and Speaking in Business with C. W. Wilkinson and Dorothy Wilkinson) to articles on basic business communication testing programs, training package development, collaborative writing projects, internship programs and other experiential learning, and computer screen design. Her current research interests focus on accounting communication and e-mail format and style.
President of the Association for Business Communication in 1989 – 1990, she has served on many committees for that organization, as well as serving on the board of the Association for Business Simulation and Experiential Learning.
<

Faculty from the College of Arts and Letters

Linn Bekins, Ph.D., Associate Professor, Department of Rhetoric & Writing Studies, Director of the Technical and Scientific Writing Advanced Certificate Program
Linn K. Bekins has over a decade of experience in providing training and documentation to pharmaceutical, medical device, and biotech organizations. As a consultant, she specializes in scientific writing training, project management, and process management. Dr. Bekins has worked as a consultant to the FDA performing quality audits of NDAs and working to improve the communications between medical officers and pharmaceutical companies. She conducts writing and project management workshops to help scientists develop their communication skills on-site at such organizations as Gen-Probe, Metabasis Therapeutics, and U.S. Geological Survey. She provides documentation services to healthcare organizations, such as American Specialty Health.
Dr. Bekins earned her Ph.D. in Education, emphasizing rhetoric and composition, from the University of Utah, Salt Lake City. Currently, she directs the Professional Writing Certificate Program at San Diego State University (SDSU) and is an Associate Professor in the Department of Rhetoric and Writing Studies. Her research interests consider the rhetoric of science, user experience design, scientific and technical communication, and adult learning strategies. She is also a faculty advisor for the Entrepreneurial Management Center at SDSU. In addition to her responsibilities at SDSU, she continues to serve as an industry consultant and committee member for industry trade organizations.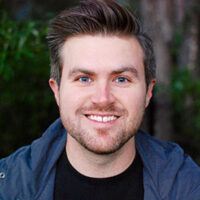 Dustin Edward, Ph.D., Assistant Professor, Department of Rhetoric & Writing Studies
Dustin Edwards is an assistant professor of Rhetoric and Writing Studies at San Diego State University. As a writing teacher, he has designed and taught a number of classes including professional writing, digital rhetoric, literacy and technology, and environmental rhetoric. As a scholar, he studies the material and environmental implications of large-scale digital networks.
Previously, he served as the Director of Graduate Programs and an Assistant Professor in the Department of Writing and Rhetoric at the University of Central Florida. There, he taught courses in nonprofit writing, visual rhetoric, digital rhetoric, and professional writing.
He received his Ph.D. in Composition and Rhetoric from Miami University in Oxford, Ohio in 2016 and his M.A. in Rhetoric and Professional Communication from New Mexico State University in 2012.

Faculty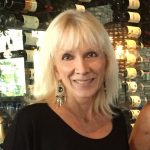 Lorah Bodie, Ed.D., San Diego State University
Dr. Bodie recently retired from her position as the Associate Director/Graduate Advisor for the SDSU Regulatory Science Programs. She has over twenty years of leadership experience in strategic planning, organizational development, partnership development, and program management, complemented by a varied background and training in change management and continuous quality improvement.
Lorah earned her doctoral degree from the SDSU – University of San Diego Joint Doctoral Program in Education with an emphasis in online teaching and learning. Prior to working at SDSU, she was the Manager of Research and Development at the San Diego Workforce Partnership, and a Research Analyst in the Strategic Development Department at Scripps Health.

Scott Harris, M.S., Chief Operating Officer, Cleave Therapeutics Inc.
Scott Harris, MS, RAC is currently Chief Operating Officer at Cleave Therapeutics Inc. Mr. Harris started his career as a bench scientist before moving out of the lab and into the field of Regulatory Affairs. His career in the biopharmaceutical industry has spanned 15 years, and has included positions of increasing responsibility at companies such as Biosite Inc., Angstrom Pharmaceutical, Attenuon, BioMarin Pharmaceutical, Adynxx Inc. and his own independent consulting business. Most recently he was head of Regulatory Affairs and Quality Assurance for Corthera Inc., until its acquisition by Novartis Pharmaceutical Corp.
Mr. Harris obtained a M.S. in Regulatory Affairs from SDSU and a BS in Biochemistry and Cell Biology from UCSD. He also holds academic appointments at SDSU and CSUSM, where he teaches undergraduate and graduate courses in healthcare product regulation.

Barney King, M.D., M.B.A., Principal of Macnas Consulting International, Inc.
Dr. King is Principal of Macnas Consulting International, Inc., a firm providing consulting services to pharmaceutical, biotechnology, medical device, and venture capital companies in the areas of corporate strategy, leadership development, change management and strategic product development.
Dr. King has over 15 years experience managing business and development operations in the pharmaceutical, medical device, biotechnology and CRO (Contract Research Organization) industries. Prior to founding Macnas Consulting, Dr. King was President and CEO of Predict, Inc. an information technology firm; Vice-President and General Manager for San Diego Operations for PAREXEL and Head of PAREXEL's Emerging Growth Opportunities Group; President and COO at Advanced Bioresearch Associates; EVP for Biological Sciences and Medical Affairs at Trega Biosciences (and President of ChromoXome after its acquisition by Trega); President of Segenix, a spinout of Advanced Tissue Sciences, where Dr. King had previously headed Research and Development; VP Worldwide Medical and Regulatory Affairs for ConvaTec, a BristolMyers Squibb subsidiary; and, Director of Clinical Investigation at SmithKline.
Dr. King's broad background gives him deep and significant insights into the processes and constraints of product development within highly entrepreneurial environments.
Dr. King graduated cum laude from the University of Notre Dame, majoring in English and Preprofessional Studies, and received his MD from the Ohio State University College of Medicine. Following completion of residency training in Medicine and Pathology at Ohio State and his Cardiology fellowship training at the Mt. Sinai Medical Center in New York, he was an Assistant Professor in Medicine (Cardiology) and Physiology at New York Medical College. He is board certified in Cardiology and Internal Medicine. He received his MBA from the Wharton School of the University of Pennsylvania.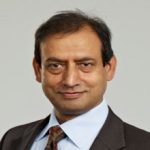 Gautam Maitra, Fil.Lic., M.S., Global Regulatory Strategy and External Affairs, AC Immune
Gautam Maitra is a Sweden-trained chemist and regulatory affairs professional with over 14 years of experience in two of Forbes top-ranked pharmaceutical companies, Roche and Novartis. At Novartis, he was in charge of regulatory support for both marketed and early development products. Since 2007, he has been the Head of Regulatory and External Affairs at AC Immune. He has conducted pre-IND meetings with FDA and Scientific Advice meetings with numerous international regulatory agencies. Under his leadership, the AC Immune regulatory department filed clinical study applications in Austria, Denmark, Sweden, UK and Finland, and an IND in the US.
Gautam served as the European Director of the Parenteral Drug Association (PDA). Until 2015, he was a member of the Board of Directors of RAPS and the President of the RAPS Swiss Affiliate. Gautam has a M.Sc. degree in Analytical Chemistry and Fil.Lic. in Organic Analytical Chemistry from the University of Stockholm, Sweden. In addition to being adjunct faculty for the SDSU Regulatory Science program, he also serves as a regular instructor in Regulatory Affairs at the Swiss Federal Institute of Technology.

Darrel Moellendorf, Ph.D., Professor Emeritus of Philosophy, SDSU; Professor of International Political Theory, Goethe University, Frankfurt, Germany
Darrel Moellendorf is a Professor of International Political Theory and Professor of Philosophy at Goethe University, Frankfurt, Germany. He is Emeritus Professor of Philosophy at San Diego State University and former Director of the SDSU Institute for Ethics and Public Affairs. He has been teaching ethics in the Regulatory Affairs program since 2005. His research interests are in the areas of moral and political philosophy. He is the author of several articles and chapters in books, and of three books: Cosmopolitan Justice (Westview Press, 2002), Global Inequality Matters (Palgrave Macmillan, 2009), and The Moral Challenge of Dangerous Climate Change (Cambridge University Press, 2014). He is also a private consultant on regulatory affairs.

Norma Schafer, M.S., MT(ASCP), RAC, Regulatory Affairs and Quality Assurance Executive Advisor, Renibus Therapeutics, Inc.
Norma Schafer, MS, MT(ASCP), RAC is currently working as a Regulatory Affairs and Quality Assurance Executive Advisor at Renibus Therapeutics, Inc., with experience in prescription pharmaceuticals and medical devices and over-the-counter drug and device products.
In the course of her Regulatory career, she has successfully shepherded various drug applications in the US FDA system including New Drug, 505(b)(2) and Abbreviated New Drug Applications for ophthalmic, otic, nasal and renal products. Her experience includes working with medical devices (regulated by the Center for Devices and Radiological Health), pharmaceuticals (regulated by Center for Drug Evaluation and Research) and over-the-counter products. She has also prepared and filed Investigational New Drug Applications (INDs) in the US and registered Medical Devices both internationally and domestically. In addition, she has had the opportunity to work with Medical Devices registered through the National Institutes for Safety and Occupational Health. She has worked extensively in Regulatory Operations, submitting electronic Common Technical Document applications to the FDA and EU.
In parallel with the US applications, Norma has prepared and filed pharmaceutical Clinical Trial Applications (CTAs) and Marketing Authorization Applications (MAAs) in the EU. She has also worked with U.S. Customs on classification and clearance of products coming into the U.S.
Norma has held various positions with companies in many medical areas, including Abbott Diagnostics Division of Abbott Laboratories; Alcon Laboratories, a Subsidiary of Novartis; SteadMed Medical; and ZS Pharma, an Affiliate of AstraZeneca. She received degrees from Texas Woman's University in Biology and Chemistry (BS) and Baylor Medical Center in Medical Technology (MT), becoming certified by the American Society of Clinical Pathology (ASCP) prior to receiving her MS in Regulatory Affairs from SDSU. Norma is Regulatory Affairs Certified (RAC) and a member of the Regulatory Affairs Professional Society (RAPS).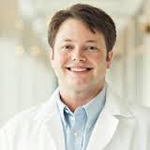 Mitchell Seymour, PhD, RAC, Adjunct Clinical Professor, University of Michigan College of Pharmacy; Regulatory Analyst, Michigan Institute for Clinical and Health Research; Founder and Principal, R&D Advisors, LLC
Through his company R&D Advisors, Dr. Seymour provides regulatory affairs outsourcing services for industry and academia. Regulatory experience includes regulatory writing and regulatory submissions, FDA meeting preparation and engagement, regulatory strategy, regulatory intelligence, and regulatory due diligence. As a life scientist, he has over 20 years experience in basic science and clinical research in industrial and academic settings. Dr. Seymour is also Faculty at the University of Michigan and works as a Regulatory Analyst in the Michigan Institute for Clinical and Health Research (MICHR) in their IND/IDE Assistance Program. Pertinent to this course, he serves as MICHRs Lead Publisher for eCTD and eCopy submissions to FDA. He teaches the "Introduction to Electronic Submissions" course at SDSU, and has lecturered in both beginning and advanced eCTD through the Drug Information Association and the Regulatory Affairs Professional Society.
Dr. Seymour earned his BS in Biology from the University of Notre Dame and his PhD in Biochemical and Molecular Nutrition from Michigan State University.

Katia Sharikova, M.S., Head of Internal Operations, Kendall Square R&D, Bristol Myers Squibb
Yekaterina Sharikova, M.S. has years of extensive experience in data management, proposal development, and budgetary negotiations in the global pharmaceutical industry.
Yekaterina is currently Head of Internal Operations at Kendall Square R&D, a research facility of Bristol Myers Squibb. In her prior positions with Novartis, she helped manage Scientific Operations departmental multi-million dollar budget and conduct contractual negotiations with distributors worldwide. She has served as Project Manager on a variety of construction projects (both scientific and commercial facilities) and was part of the Operations Committee to launch the new Biologics Device Business Unit for Novartis Institute of Biomedical Research.
Yekaterina's successful cross-functional project portfolio is closely connected to her scientific background and attention to developing communication skills. She holds a B.S. in Chemistry and an M.S. in Regulatory Affairs from San Diego State University.

K.A. Ajit Simh, M.S., Founder/President, Shiba Associates
Ajit Simh has over 30 years of multidisciplinary experience in the medical device, chemical, pharmaceutical, and bio-pharmaceutical industry. He earned his bachelor's degree in Biology and Chemistry from Bangalore University, India and his Master's degree in Cell Biology from St. Louis University, St. Louis, Missouri. He has excellent technical knowledge in the manufacture and control of class I and II medical devices, drugs, biologics, and active pharmaceutical ingredients.
Ajit began his career with Mallinckrodt Medical and has held increasingly senior positions in R&D, manufacturing, operations, and quality systems with Arena Pharmaceuticals, Cytel Corporation, Abbott Laboratories, Baxter Healthcare Corporation, and Cambridge Medical. Most recently he spearheaded the successful completion of a US FDA Pre-Approval Inspection (PAI) in Europe.
During his career, Ajit has frequently interacted with the US FDA on inspections, submissions, and reviews of product applications. In addition, he has shared the speaker's panel with FDA and industry leaders at several national meetings in the areas of API's, finished pharmaceuticals, and biologics. Ajit has audited and advised companies within the US, Europe, Japan, China and India on operating in compliance with US FDA and ICH requirements.
In order to keep up with cutting edge technologies and current compliance trends, Ajit became an instructor at the University of California, San Diego in the biomedical-manufacturing program in 1994 and is a member of the university advisory committee. He is now also an adjunct professor at San Diego State University in the Regulatory Science graduate studies program offering a Master's degree in Regulatory Affairs. He is a member of the advisory committee to the Bio-Pharm Journal, and is affiliated with the Parenteral Drug Association (PDA) and IBC offering short courses in cGMP requirements and auditing foreign API manufacturers.

Kim Walker, M.S., RAC (US & EU), FRAPS, Global Regulatory, Quality & Clinical Consultant, Kim Walker Consulting
Kim Walker is an independent Global Regulatory Affairs and Quality Assurance Consultant since 2006. She has over 21 years of industry experience and over 18 years of regulatory affairs experience. In her consulting practice, she assists clients with pre- and post-market regulatory and quality system needs. Her work experience includes environmental chemistry, veterinary science, blood banking, clinical laboratory science, infectious disease assay research, microbiology, surgical assistant, IVDs, biologics, pharmaceuticals, combination products, and medical devices in university, start-up company, and large company environments. Kim has served on the OCRA Program Committee since 2003, served on the OCRA Board of Directors 2004-2010, and was the 2008-2009 President. Kim participated on the CLSI Point of Care Testing, Quality Systems, EP9, and Process Improvement working groups and was listed as one of the authors for CLSI GP22-A3. Quality Management System: Continual Improvement. She has managed, presented at, and/or moderated at several professional conferences and educational institutions on clinical, regulatory, and quality topics. Additionally, she has participated in the SDRAN Mentoring Program since 2009 and the OCRA Mentoring Program since 2012. Kim participated on the CSUPERB Advisory Committee and Development Team for the Project Management in Clinical Trials certificate program through the California State University system. She was the instructor for the "Pre-Market Submission" course and co-instructor for the "Regulatory Requirements for Medical Products" course in the certificate program. Kim was also an instructor for the "Regulatory Requirements for Pharmaceutical Products" course and a co-instructor for the "Technical Writing for the Medical Product Industry" course at UCI Extension. She is one of the originators of the Quality Leadership Network between industry and FDA; an organization dedicated to establishing more effective ways for FDA and industry to communicate and work together more effectively. Kim achieved both the US and EU RAPS Regulatory Affairs Certifications. She received the 2008 Leonard Stauffer Award from RAPS in recognition of her contributions to mentoring and furthering regulatory professional education development. She graduated from an SEC university with a Bachelor of Science degree in Bio-Medical Sciences and graduated with a Master of Science degree in Regulatory Affairs from San Diego State University.
Facilitators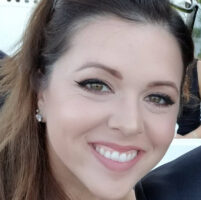 Ashley Driscoll-Kani, M.S., Associate Director, Regulatory Affairs, Intercept Pharmaceuticals
Ashley Driscoll is currently working as an Associate Director in the Regulatory Affairs group at Intercept Pharmaceuticals in San Diego, CA. In her role, she focuses on regulatory strategies for early and late-stage investigational small molecule products. She began working in the biotechnology field in 2012 in Quality Assurance for a medical device manufacturer; in 2015, she moved into Regulatory Affairs for a pharmaceutical company.
While in Quality, she worked in International Standards Organisation (ISO) and FDA regulated manufacturing spaces. On the Regulatory side, she supported applications for clinical and commercial stage products, preparations for meetings with Health Authorities, and various life cycle management steps in the post-market space. Her role at Halozyme Therapeutics involved immunotherapy and oncology biologics with clinical and commercial applications all over the world. In 2020, she worked at Fate Therapeutics on cellular and gene therapy early-stage clinical products for various oncology indications, a role that involved regulatory intelligence work.
In May 2020, she completed SDSU's Master of Science in Regulatory Affairs program (capstone topic: "Regulatory Considerations for Biosimilars"). She has been a member of Drug Innovators' Association (DIA) and is a current member of the Regulatory Affairs Professional Society (RAPS). She enjoys traveling the world to scuba dive and hiking all over San Diego County.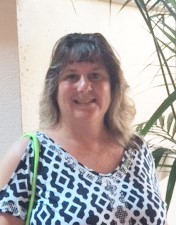 Debbie Flint, M.S., MBA, Director, CMC Regulatory Affairs, Bayer Healthcare Pharmaceuticals
Debbie Flint, MS, has over 30 years of experience in Regulatory Affairs, Clinical and CMC Quality Assurance, and formulations and manufacturing. Currently, she is Director, CMC Regulatory Affairs at Bayer Healthcare Pharmaceuticals. She has previously worked at Sanofi- Aventis, Genta, Pfizer and SmithKline Beecham Consumer Healthcare as well as an independent consultant. She has a BS in Secondary Education/Biology from University of Scranton, an MBA in Pharmaceutical Studies from Fairleigh Dickinson University and an MS in Regulatory Affairs from San Diego State University. She lives in NJ with her husband and three boys. In her spare time, she enjoys spending time outdoors (walking and gardening) and handicrafts.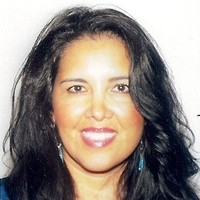 Melissa Langston, M.S., Director, Regulatory Affairs, Bristol Myers Squibb
Melissa Langston, MS, is a Regulatory professional in the biotechnology and pharmaceutical industry with 15 years' experience in regulatory affairs and clinical quality assurance. Her regulatory experience includes regulatory operations (e.g. submissions to global health authorities and electronic publishing in eCTD format) and regulatory strategy. She has successfully worked on multiple Investigational New Drug Applications (INDs), global Clinical Trial Applications (CTAs) and Marketing applications (e.g. NDAs) as well as authoring various regulatory related documents. Additionally, she has experience in managing global regulatory health authority inspections (i.e. pre-approval inspections, for-cause inspections) and GCP audit programs. She currently works for Bristol Myers Squibb as a Director in Regulatory Affairs.
Prior to her experience in Regulatory Affairs, she was a laboratory scientist focusing on formulation development of sustained release large and small molecule formulations. She has authored and co-authored various journal articles and poster presentations.
She earned a B.S. degree from the University of Arizona in Microbiology with a minor in Chemistry and a Certificate in Regulatory Affairs from the University of California in San Diego. Most recently she earned a MS in Regulatory Affairs from San Diego State University.
Bhavika Patel, M.S., Regulatory Affairs Manager, Medtronic Neurovascular
Bhavika graduated from the University of California, Irvine with a double degree in biology and chemistry. During that time, her mentor introduced her to a Regulatory Affairs Internship Program. Following graduation, she pursued a Masters of Science in Regulatory Affairs with San Diego State University. With over 8 years of experience in regulatory affairs, she has developed and implemented global regulatory strategies, driven regulatory compliance of products and processes, and more recently mentored regulatory and cross-functional partners in executing business priorities.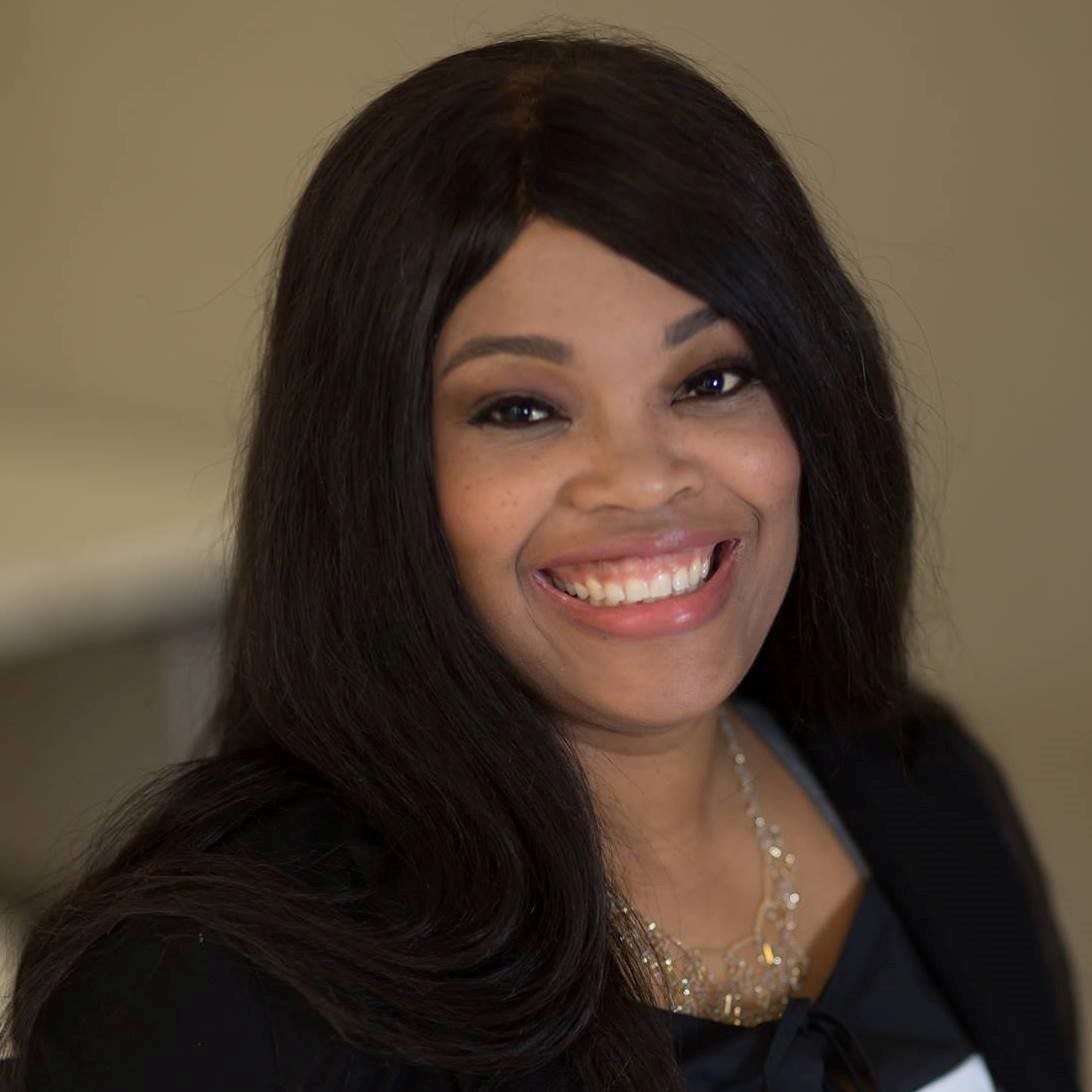 Tonya Saheli, JD, M.S., Legal Mediator, Regulatory Consultant, Associate Professor of Ethics, University of Phoenix
Tonya Saheli, JD, MS, is an alumni of the SDSU MS in Regulatory Affairs program. Since completing her degree in 2005, she has worked in regulatory compliance capacities for hospitals, clinics and biotech companies. Tonya went on to attend law school and earned her JD in 2010. Currently, she works as an Attorney/Mediator, and an Associate Professor of Ethics. In her Mediator capacity, she trains attorneys on legal and ethical issues through the San Francisco Bar Association, as well as mediates legal cases in and out of court. Tonya is also an Associate Professor for the UOPX, where she teaches Health Law and Ethics. In her spare time, she enjoys research and writing for publication, and has presented research papers involving Hospital Ethics and end of life patients at Conferences in Sydney, Australia (2016) and in New Zealand (2017).
In addition to her JD/law degree from John F. Kennedy University, Tonya also has a MS degree in Regulatory Affairs from San Diego State University and a BS in Biology from the University of San Francisco.

Michelle Sands, MS, Associate Director Regulatory Affairs, Xencor
Michelle Sands worked for the majority of her career in the pharmaceutical industry as a bioanalytical chemist in drug metabolism for Pfizer, both in Connecticut as well as in California. In 2009, she moved from the lab into a "document specialist role." Since 2011, she has been working in Regulatory Affairs in small biotech companies.
Michelle received degrees from the University of California, Irvine in both Biology and Chemistry (BS) and from the University of Rhode Island in Analytical Chemistry (MS) prior to receiving her MS degree in Regulatory Affairs from SDSU. She is very involved with the San Diego Regulatory Affairs Network (SDRAN), where she is President and a member of the Board.